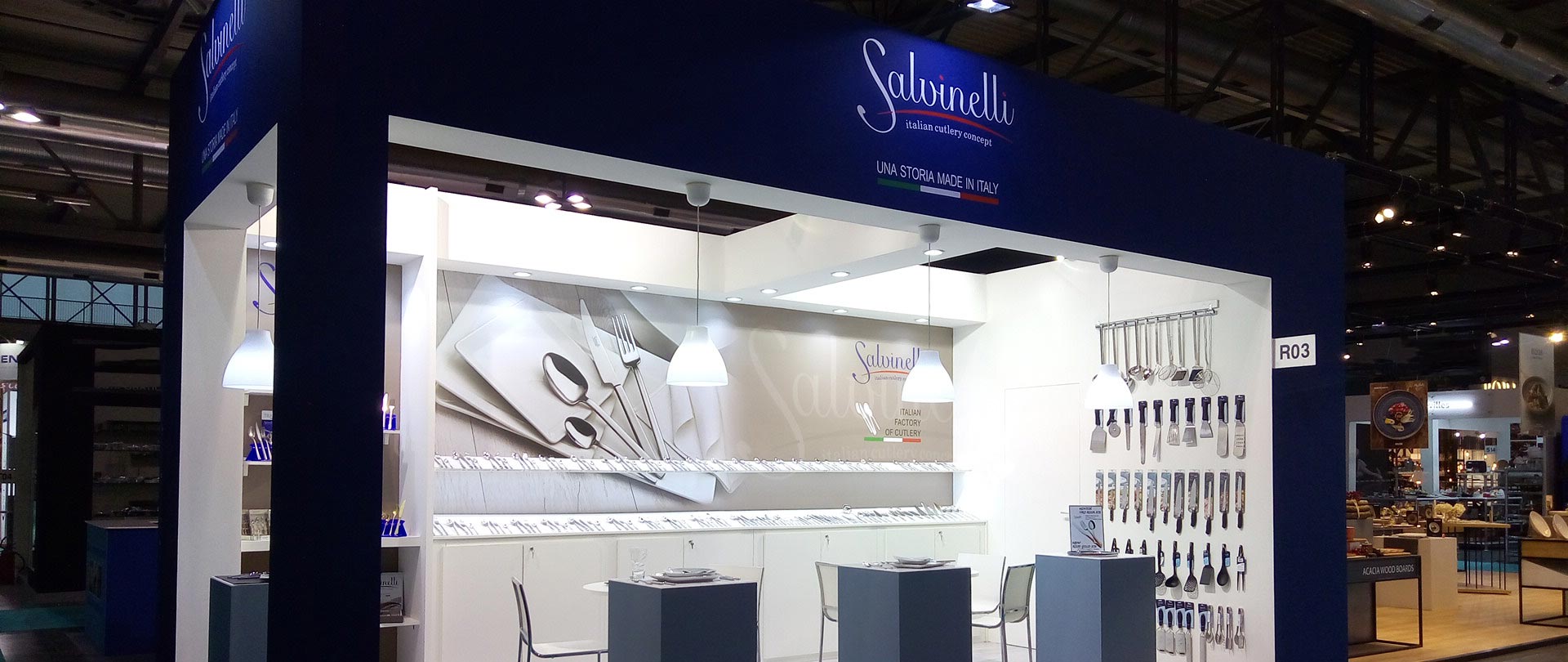 Exhibitors and promotional material
All exhibitors are on loan and based on an order exept the ones in plexiglass for shop window that are free. Only on request: contact us to get them!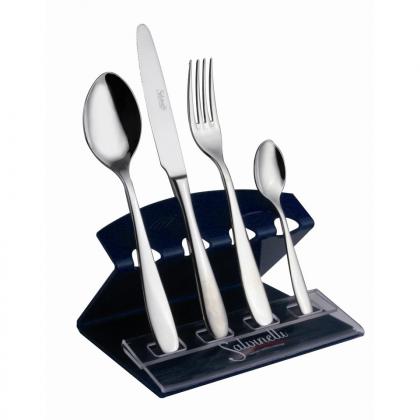 EXHIBITOR IN PLEXIGLASS FOR SHOP-WINDOW 4 pcs
Item code EXPOBANCO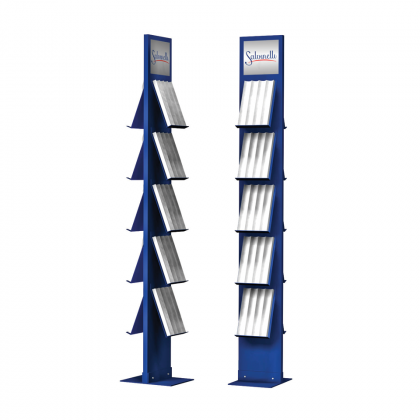 TOTEM FOR SET OF 4 PCS.
30 x 39 x 198 cm
Item code EXPOTOTEM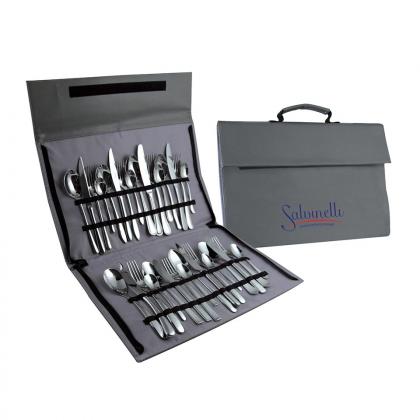 SUITE CASE IN LEATHER 32 pcs.
Item code VALIGETTA
SET OF SAMPLES IN VELVET 4 e 12 pz.
Item code PANNO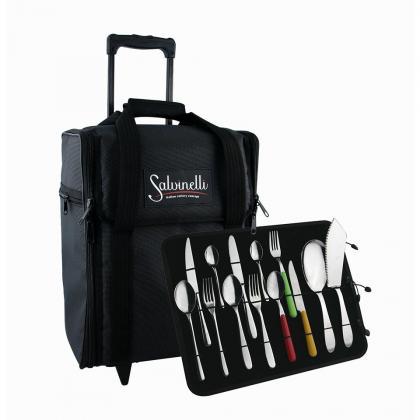 TROLLEY
Item code TROLLEY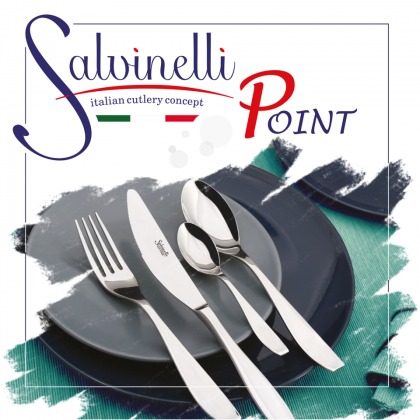 SALVINELLI POINT BANNER
100 x 100 cm in pvc with slot
Item code BANNER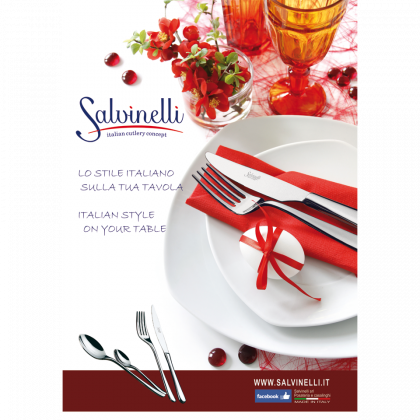 POSTER SHOP WINDOW
Item code POSTER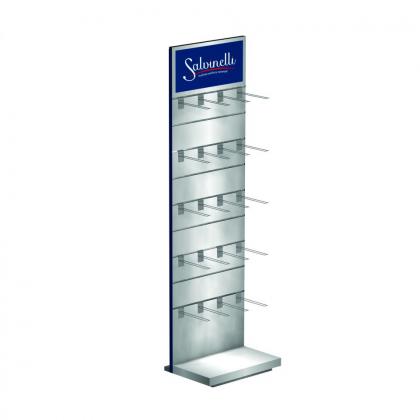 MODULAR STAVE WALL - composition A
59 x 44 x 215 cm
Item code PARETEDOGATA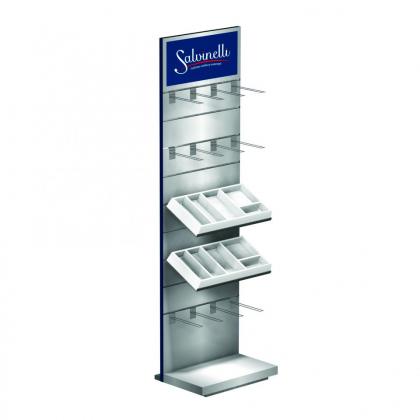 MODULAR STAVE WALL - composition B
59 x 44 x 215 cm
Item code PARETEDOGATA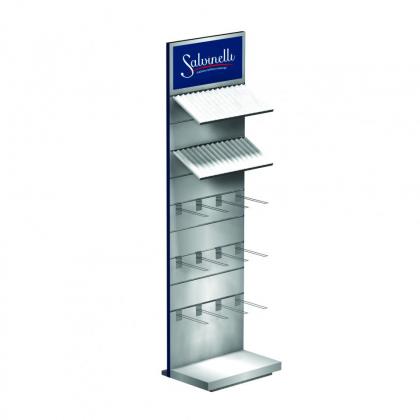 MODULAR STAVE WALL - composition C
59 x 44 x 215 cm
Item code PARETEDOGATA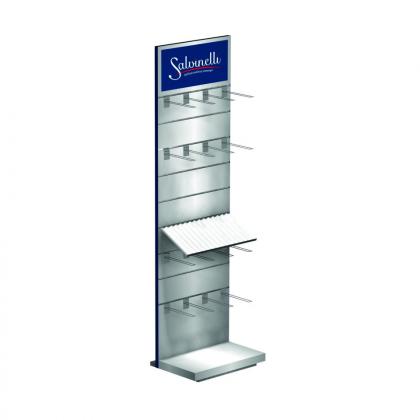 MODULAR STAVE WALL - composition D
59 x 44 x 215 cm
Item code PARETEDOGATA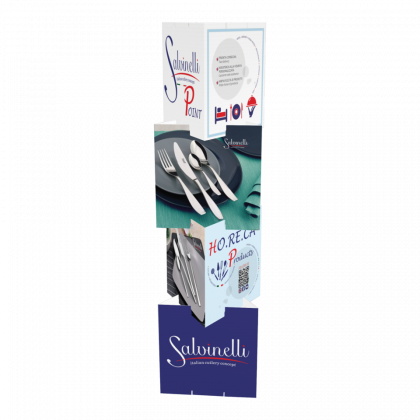 MODULAR PRISM FOR SHOPWINDOW OR CORRIDOR
50 x 58 x 185 cm
Item code PRISMI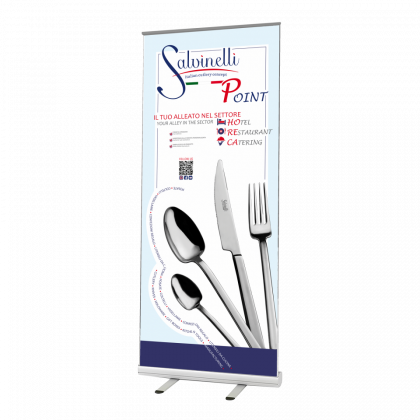 ROLL UP
80 x 200 cm
Item code ROLLUP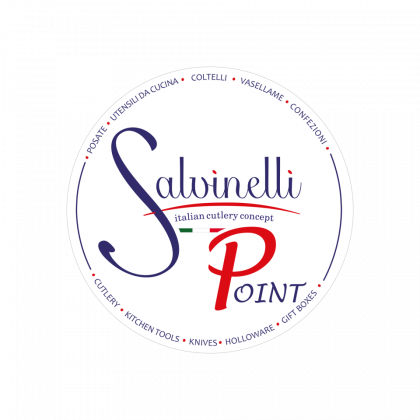 STICKER FOR SHOPWINDOWS
Item code STICKER